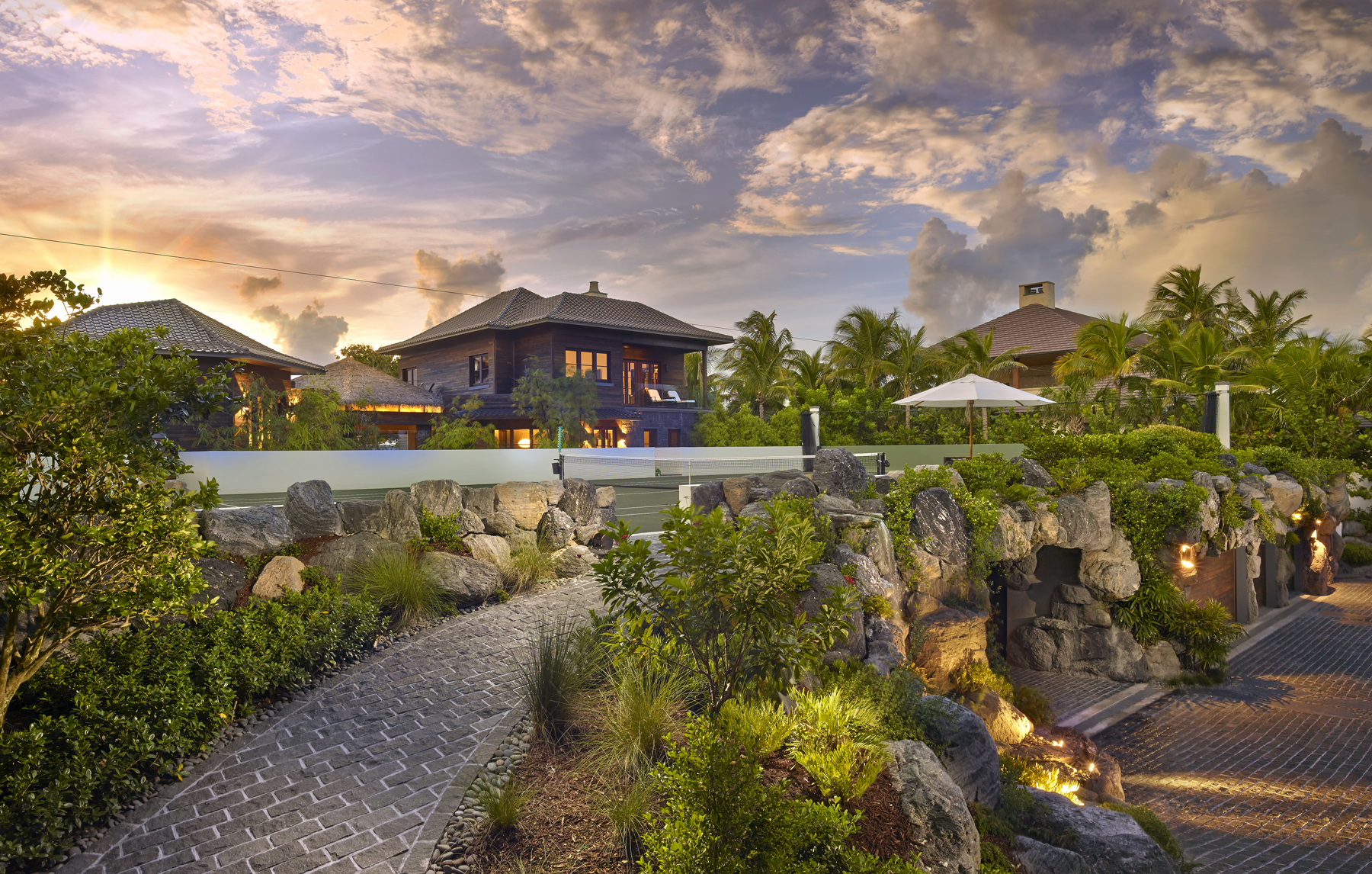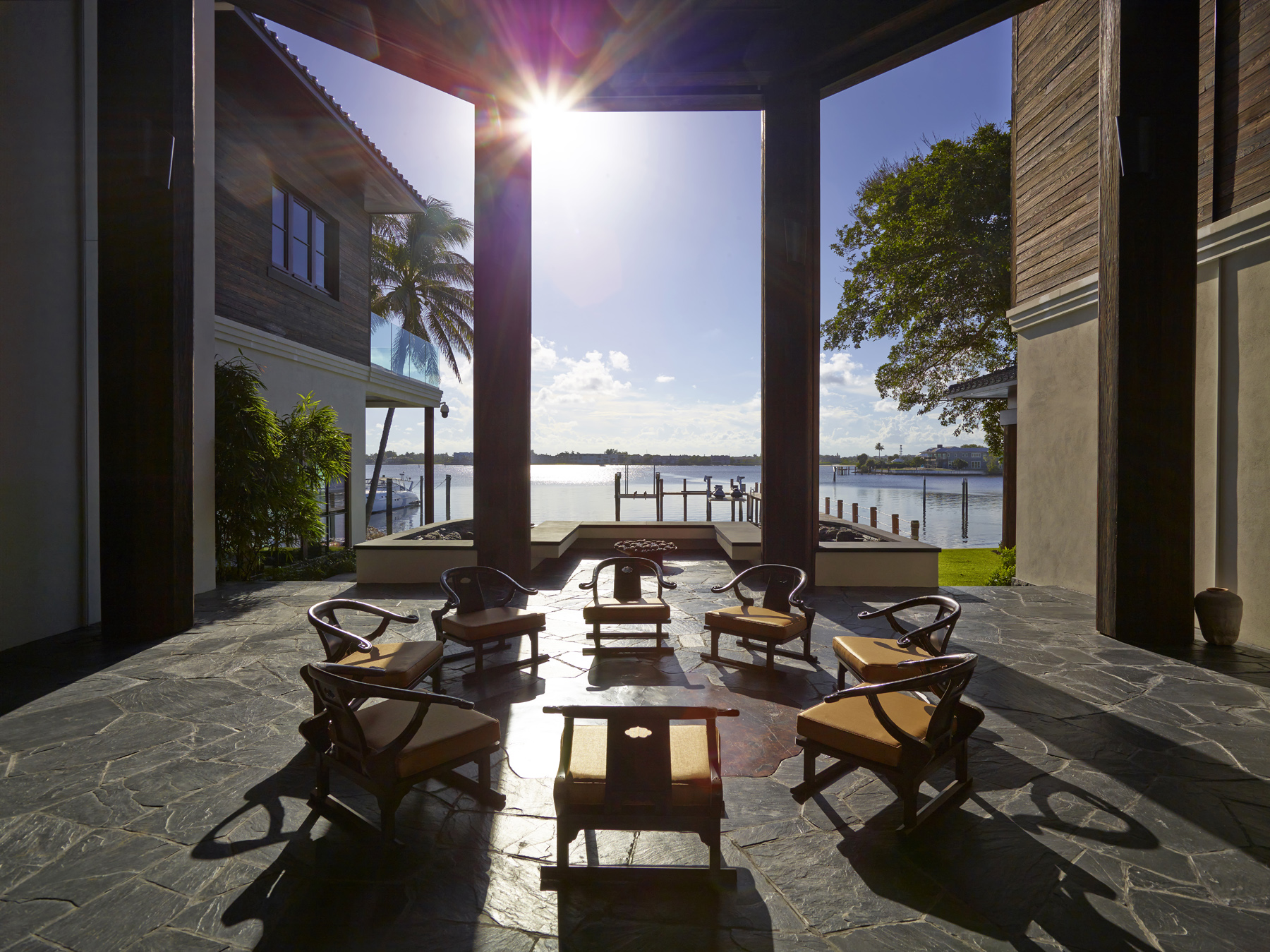 1790 S. Ocean Blvd.
While working for Copperline Partners I was given the opportunity to be the owners representative and a part of the design team for the Schlesinger residence located in Manalapan, FL. Working closely with the owner and together with the Architects of record Studio K and the building contractor Leperadise we were able to complete this 12,262 sqft custom residence located on 1.8 acres of land within our restricted timeframe.
Night view
Night view from docks looking over the intracoastal waterway. In order to get the seawall and the docks built a full underwater survey had to be performed to identify the sea life and vegetation in this area. Environmentally this is to make sure that the seagrass is not disturbed which is the local FL Manatees main diet. The survey and dock plans are then reviewed by the army core of engineers for approval.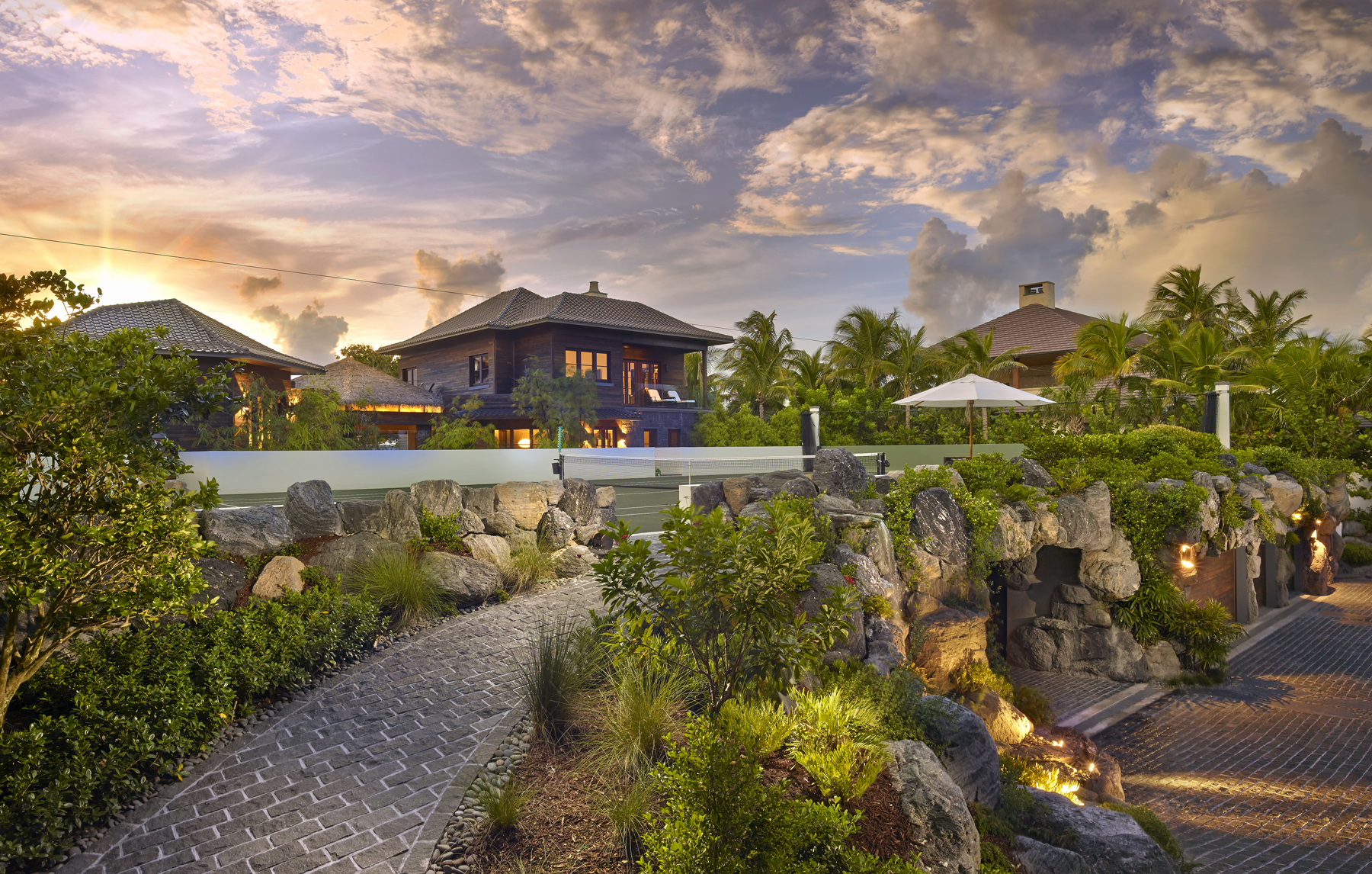 Sunset
Sunset looking over pathway to the above ground tennis court. In true Royal Tenenbaum fashion this fully hydrated clay tennis court is located above the garage, game room, home theater and maids quarters. the court also spans over a vehicle pass through to the main residence. The court is hydrated daily using a 2,000 gal. re-circulating gray water reserve tank. This unique design proved to be an engineering challenge due to both the amount of water used and the need to waterproof the roof above living space. in turn the roof/tennis court was treated and designed like a swimming pool. the MEP engineers on this project were Buchanan P.E.
Cabana
Pool view with guest wing and cabana to the right
Pool view
View of the pool looking up at the outdoor living space that divides the north and south wings. The wood siding used is cypress that was salvaged and reclaimed by river loggers. the logs were then ripped down to T&G planks and hand charred and stained by a local South Carolina Company.
Tennis Courts from Master Bedroom